Xerri's Grotto in Xaghra, Gozo
The Maltese Islands might be (relatively) small, but don't think for a second, that there is nothing to do and you'll get bored after a week! Malta and Gozo have many secret places just awaiting to be discovered. One of these hidden treasures is definitely Xerri's Grotto in Xaghra, Gozo.
This is my second visit to this unique site. The first time I went was in January 2018 and I revisited again in November 2020. Nearly 3 years later.
Living in Malta for over 13 years, I sometimes think that there is nothing left to surprise me, but every time this crosses my mind I discover something new! This time, thanks to my ex-work colleague Giuseppe, I got to know about this unique Grotto hiding just underneath a private house in a small village in Gozo!
And what's the story of this place? The Grotto was discovered by Mr. Anthony Xerri from Gozo, in 1923. He was digging for a well to find water, exactly where the stairs are nowadays. And he met with the Grotto. Everything that you will see was dug by hand by Mr. Xerri himself who had some help from his sons.
There is just over 30 stairs to leading to the grotto. The staircase is rather narrow, but I had no difficulty entering or exiting the site.
There is a constant temperature of 19 degrees, which was actually very pleasant, as it was cold, windy and rainy on the day we visited.
As you may know, the stalactites and stalagmites are all formed by drops of water, because every drop leaves a deposit. Some of the stalagmites that you will see during the tour took thousands of years to grow. In other countries they might grow faster as they have more rain, but Malta doesn't have that much rainfall throughout the year and therefore the process is so much longer.
If you look at the stalagmites and stalactites carefully they might remind you of animals. 🙂 On our visit we saw a lion, a turtle, a turkey, a giraffe or even a baby elephant! Like a little zoo full of harmless animals. 🙂
All precautions were taken to preserve this natural gem. When the path was being created on one occasion the floor had to be lowered by few steps so it passes under the beautiful and very fragile stalagmites and stalactites. Mr. Xerri didn't want to damage them while making the pathway, so he decided to lower the passage by three steps, so one can walk underneath it.
When walking through the Grotto you will find yourself 7 meters below the ground. The pathway is 17 metres long and the tour takes approximately 15 minutes.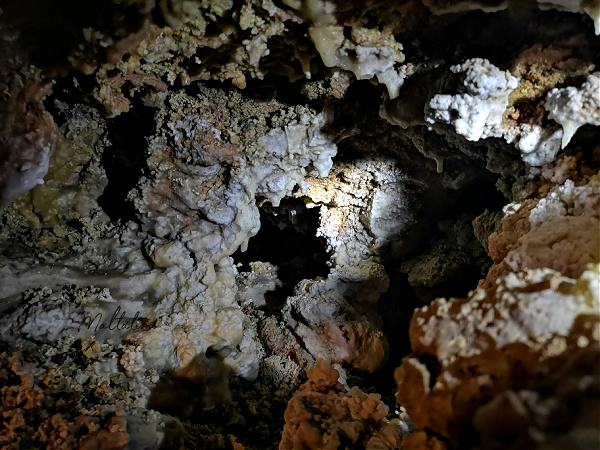 As beautiful as the Grotto is, after all the hard work, the Mr. Xerri still needed water, so he had to start all over again. Below you can see part of the new well. Water was found another six metres deeper, 13 metres below the surface. As you can imagine, in those day, they didn't have any machines, they had to do everything by hand.
At the very bottom of the well he created a reservoir to collect water. To get the water he used a bucket and a hand-pump that you can see on the picture below with some examples of the tools he was using. The well is used until today, but it's powered by electricity.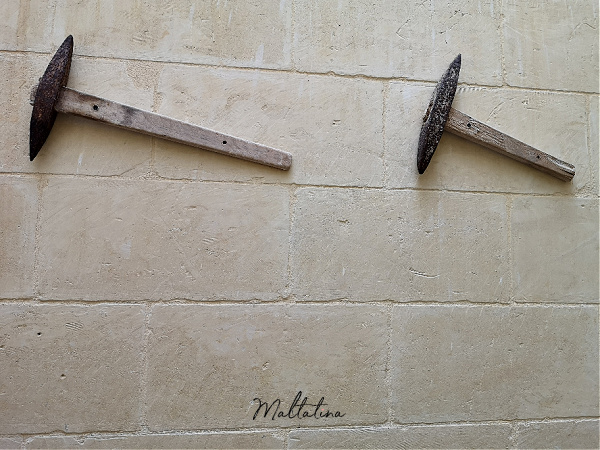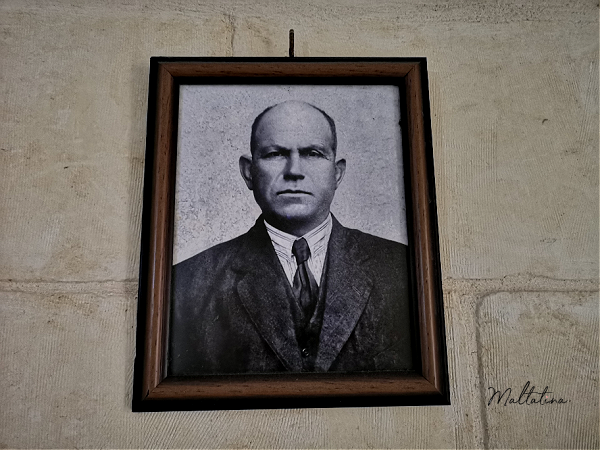 Above is the portrait of the discoverer, Mr. Anthony Xerri from Gozo, who discovered this Grotto 95 years ago in 1923 underneath his house. Below you can find the exact location of Xerri's Grotto. The entrance is only €2.50 and your guide will be one of the family members. I would recommend to write them on Facebook prior your visit to make sure, they will be open (due to the pandemic).
Here is also a virtual tour of Xerri's Grotto, so you can enjoy it from the comfort of your home.
Below you can find the exact location of the Xerri's Grotto. It's not hard to find as there are signs leading to it in Xaghra.