Quirky Duck Village in Gzira
I love Malta. Even though it's a pretty small island, it never stops surprising me. I don't know how many of you wandered in the Gzira area and crossed over the small bridge to Manoel Island, maybe out of curiosity, to see what's there, but there is actually quite a lot! Manoel Island is home to the famous Fort Manoel and the Yacht Marina (with some stunning yachts). There is also this quirky village. It's called the Duck Village and it is an unusual, weird but also pretty heart-warming place to visit.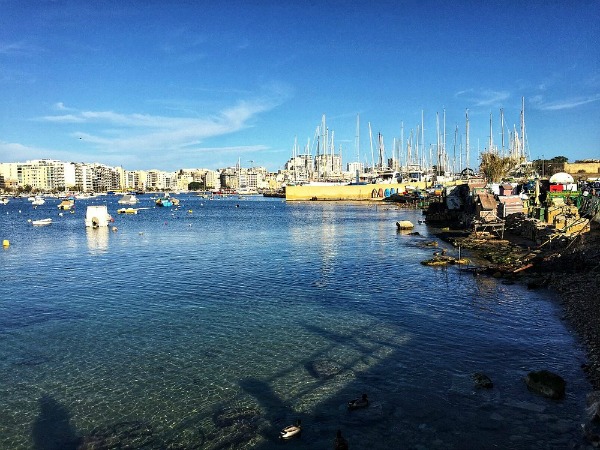 Duck Village is a volunteer-run sanctuary for ducks and many other animals. It it totally bizarre, as in, very unusual in its appearance. It's quite hard to describe the place itself and the surroundings, but it is a set of very colorful structures made out of food, bricks, stone and recycled materials.
The Duck Village is a home to many ducks as well as geese, guinea pigs, rabbits, chicken, roosters, even pheasants and possibly more! There aren't that many places in Malta where you can see animals, so I personally really appreciate such an initiative for animals that need shelter and for people like me that love to see them.
Growing up I was surrounded by animals. Both grandmothers had chicken and rabbits. When walking in the forest it was pretty common to come across a hare, a squirrel or even a deer. During winter times I would walk around the near by water and feed the ducks or swans. But nowadays, it's hard or impossible to come across these animals, especially when living in Malta.
It's very nice and heart-warming to see these feathered and furry creatures to have a shelter and something to eat. It also brings back so many memories! This village has been around for years, as far as I can remember. Someone even mentioned that it's been as long as 30 years!
It is a very random place to visit, but if you want to take a break from the busy Sliema and reconnect with animals and do a good deed by donating couple of euros or some food to the Duck Village then it's the perfect place where to finish off your weekend walk.
Believe it or not, Duck Village is #2 attraction in Gzira with its own listing on TripAdvisor! If you are curious to see what others have to say about this quirky place, check it out here.
Getting here is pretty straight forward and parking is not a problem. If you have no special plans for next weekend, why don't you drive up to Gzira, park your car on Manoel Island and combine a visit to the Duck Village with a nice walk in the Yacht Marina or on the Sliema promenade? 🙂